Chernobyl Sarcophagus Memorial
---
This sculpture of cupped hands holding a power plant was erected in 2006 just outside of Chernobyl Nuclear Power Plant #4 which was the site of the April 1986 nuclear energy disaster. The monument is dedicated to the remembrance of the heroic actions of plant workers and emergency crew who prevented what well could have been a catastrophe of global proportions.
---
Object Information
Alternate Title(s)

Monument to the Constructors of the Sarcophagus (Chernobyl)
Affiliated Institution/Community/Organization(s)

The Arc/k Project
Original Creation Date (by artist/architect)

2006
Object Medium(s)

sculpture
Source Image Photographer(s)

Photographer: Michael Colello
Photographer: Michael Conyers
Source Image Capture Date

2019-05
Source Image Capture Method

Photogrammetry
Capture Device (manufacturer and model)

Samsung Galaxy 9
Light Source Type

sun
Calibration Object Used

Scale Bar
Photogrammetry Processor(s)

Ken Stranahan
The Arc/k Project
Model Creation Date

2019-06-24
Model Format

.obj
Model Size (MB)

117MB
Model Triangles

703.2k
Model Vertices

378.4k
UV space

yes
Vertex color

no
Arc/k ID

ARCK3D0000000690
Arc/k Piece Number

601.1
LC Subject Heading

Chernobyl Nuclear Accident, Chornobyl, Ukraine, 1986
Monuments
External links
Terms of Use

Educational Use Permitted Only - Attribution, NoDerivitives, NonCommerical
For additional information on the use of these images contact: info@arck-project.org
Media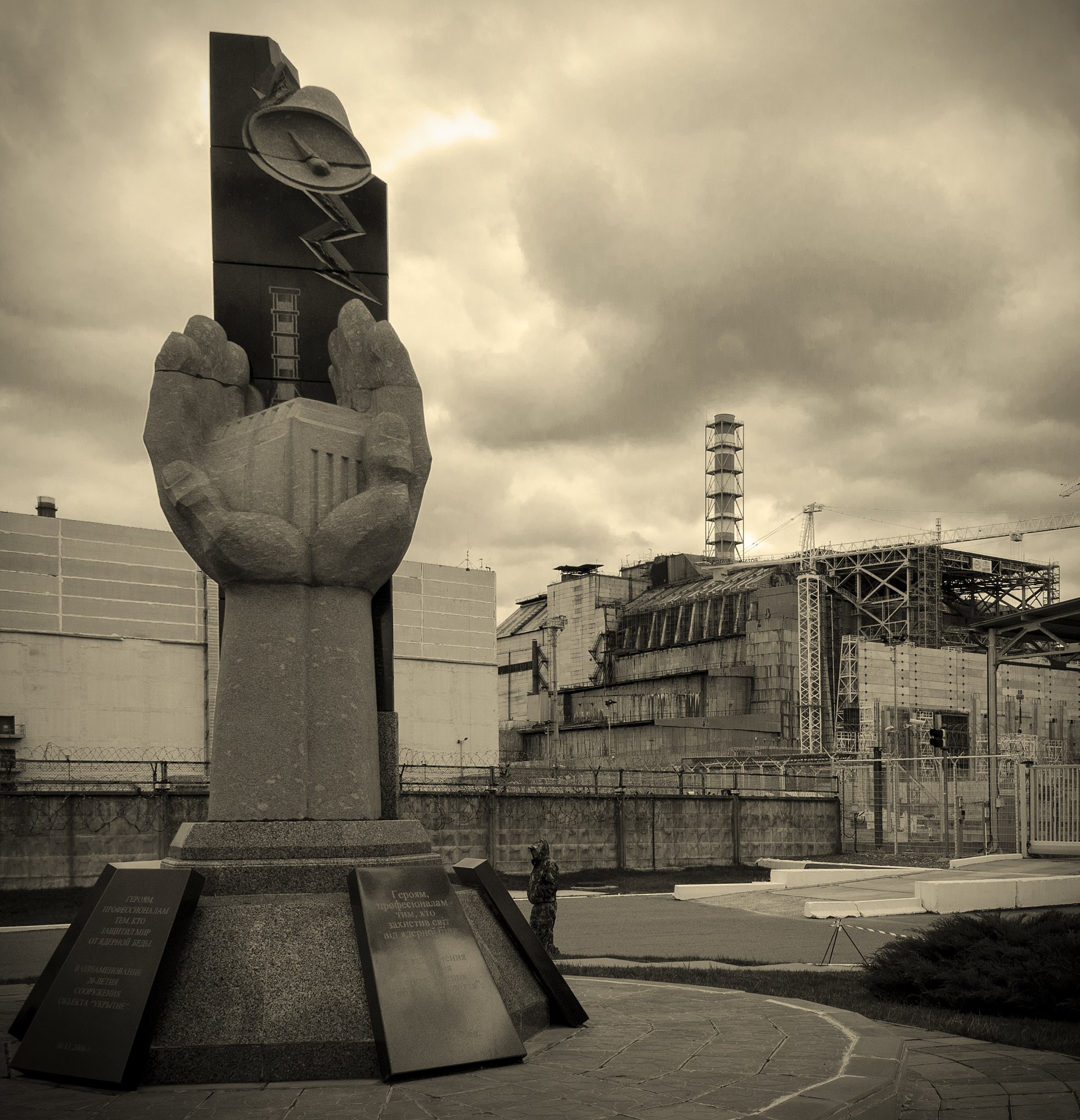 Image: Monument and Reactor 4 in Chernobyl Nuclear Power Plant, Ukraine. Photographer: Inna Dudnik. Date: 2015-04-20. CC-BY-SA.
Location
Location

Chernobyl Nuclear Reactor #4
City

Pripyat
State/Province

Chernobyl Exclusion Zone
Kiev Oblast
Country

Ukraine
---